Christmas Holiday Hours
Friday, 12/24 Christmas Eve - 5am to 4pm
Saturday, 12/25 Christmas - CLOSED
Sunday, 12/26 BTF & DTF 7:30am - 3pm, SWTF 7:30 - 1pm (All classes cancelled).
New Years Hours
Friday, 12/31 New Years Eve - 5am to 4pm
Saturday, 1/1 New Years Day - 8am to 6pm (Regular classes cancelled see below for Specialty Classes Offered.)
New Years Day Specialty Class
8am - Spin Savasana with Julia (1/2 Spin & 1/2 Yoga)
9am - Zumba with Ashleigh
Toy Drive - Help Make A Child's Christmas Special
Dartmouth Total Fitness is teaming up with The United Way. All clubs will be collecting donations of unwrapped gifts for children and teenagers.
Deadline Drop Offs: Dec 15th
Holiday Gift Certificates
Give the Gift of Fitness & Health! This great gift can be used towards training, shakes, or any of our Total Fitness swag! Free T-Shirt with $100 purchase!
Offer Expires: 12/24/21
Winter Student Special
Need a break? Lift weights, take a class, or run at your own pace. More importantly, do it with friends. Come in today to see why students choose Total Fitness for their winter break gym of choice.
Membership Includes:
Use of all Total Fitness Locations
Group Fitness Classes
Free Personal Training Session
Cost: $49
Location: All Total Fitness Clubs
Offer Expires: 12/26/21
Join Online Today!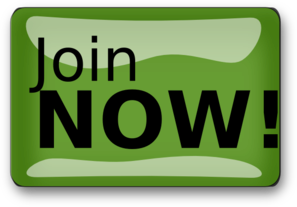 Now instead of coming to our clubs to purchase memberships, people will have the opportunity to purchase memberships at their convenience from their computer, smartphones, etc. Feel free to share the link with friends and family.
Online Offer: $29 a Month
Motiv8ed 2 B FIT with Julie Fostin
This 6-week program will motivate you to be your best version of your healthiest self. Total body conditioning involves both strength and cardiovascular exercise. Designed to change each week to target all major muscle groups in a variety of ways. We will utilize a mix of free weights, bands, medicine balls, and more. This training is suited for the beginner to a fitness fanatic. (3 min. 6 max.)
Time:
Wednesday @ 5:30pm - 6:30pm, Dec 29th - Feb 2nd
Cost: $99 (Optional $20 Drop-In)
Location: Dartmouth Total Fitness
N-Spire FIT with Julie Fostin

Are you in need of some fitness N-Spiration? Join Julie for this 4-week group training that will motivate you to achieve your health and wellness goals. She will challenge you with interval workouts with a variety of equipment to improve your strength and cardiovascular fitness. Enjoy working out with fellow participants to push you to the next level of fitness. The program will include a: fitness assessment, weigh-in at the beginning and end of the program along with a weekly email with fit tips and recipes. Julie will N-Spire you to believe fitness is fun! All levels of fitness are welcome. (min. 3 max. 6 participants)
Time:
Saturday @ 9am - 10am, Dec 4th - Jan 8th
Saturday @ 9am - 10am, Jan 15th - Feb 5th
Cost: $70 (Optional $20 Drop-In)
Location: Dartmouth Total Fitness
Functional Body Building with James Simmons

Join this fun, functional 8-week group training that will get you built not burnt. Learn new exercises, mobility work, and how to use tempo in your training. Look good and move well with a variety of movement patterns in a progressive way so you can see the difference each week. (3 min. 6 max.)
Time:
Tuesday @ 5pm - 6pm, Jan 11th - Mar 1st
Thursday @ 5pm - 6pm, Jan 13th - Mar 3rd
Cost: 1x $130 2x $260 (Optional $20 Drop-In)
Location: Dartmouth Total Fitness