Christmas Holiday Hours
Friday, 12/24 Christmas Eve - 5am to 4pm
Saturday, 12/25 Christmas - CLOSED
Sunday, 12/26 BTF & DTF 7:30am - 3pm, SWTF 7:30 - 1pm (All classes cancelled)
New Years Hours
Friday, 12/31 New Years Eve - 5am to 4pm
Saturday, 1/1 New Years Day - 8am to 6pm (Regular classes cancelled see below for Specialty Classes Offered.)
New Years Day Specialty Class
8:30am - Yoga with Nancy
9:30am - Spin with Sue G
Toy Drive - Help Make A Child's Christmas Special
Swansea Total Fitness is teaming up with Dare Family Services and Toys for Tots. We will be collecting donations for children and teenagers.
Deadline Drop Offs: Dec 15th
Holiday Gift Certificates
Give the Gift of Fitness & Health! This great gift can be used towards training, shakes, or any of our Total Fitness swag! Free T-Shirt with $100 purchase!
Offer Expires: 12/24/21
Winter Student Special
Need a break? Lift weights, take a class, or run at your own pace. More importantly, do it with friends. Come in today to see why students choose Total Fitness for their winter break gym of choice.
Membership Includes:
Use of all Total Fitness Locations
Group Fitness Classes
Free Personal Training Session
Cost: $49
Location: All Total Fitness Clubs
Offer Expires: 12/26/21
Join Online Today!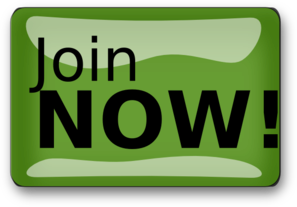 Now instead of coming to our clubs to purchase memberships, people will have the opportunity to purchase memberships at their convenience from their computer, smartphones, etc. Feel free to share the link with friends and family.
Online Offer: $29 a Month
Women of Steel with Walter Medeiros


Walt's Women of Steel group training use various exercise modalities and methodologies from HIIT, to circuit,  to conventional strength training, to impact all areas of fitness: Muscular Endurance,  Muscular Strength, Cardiovascular health, Flexibility and Body Composition. Walt is well versed with a wide assortment of fitness tools to help keep workouts intense and ever-changing. There are various fitness level classes throughout the week, at all times of the day and classes run year-round, so if you are ready for the challenge contact Walt and find out which class(es) is the right fit for you.  waltermedeiros@totalfitnessclubs.com