Holiday Hours
Regular Hours
Pedal To End Cancer
Pedal to End Cancer, formerly Spin for Hope, is a three-hour SPINNING event taking place simultaneously at participating health clubs around New England. 100% of the contributions go directly to the American Cancer Society!
This is really just a giant Spin Party for a great cause! With over 58 participants in 2020, Total Fitness raised over $17,000 for the ACS through this event!
Open to all members and the public!
Click Here to register for Dartmouth Total Fitness.
Event Instructors: Julie, Julia and Wendy
Registration Fee: $25
Time: Sunday, Mar 6th @ 9am - 12pm
Join Online Today!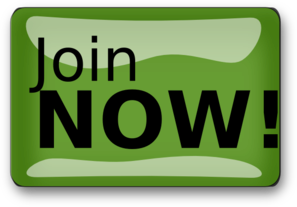 Now instead of coming to our clubs to purchase memberships, people will have the opportunity to purchase memberships at their convenience from their computer, smartphones, etc. Feel free to share the link with friends and family.
Online Offer: $29 a Month
Motiv8ed 2 B FIT with Julie Fostin
This 6-week program will motivate you to be your best version of your healthiest self. Total body conditioning involves both strength and cardiovascular exercise. Designed to change each week to target all major muscle groups in a variety of ways. We will utilize a mix of free weights, bands, medicine balls, and more. This training is suited for the beginner to a fitness fanatic. (3 min. 6 max.)
Time:
Wednesday @ 5:30pm - 6:30pm, Feb 9th - Mar 16th
Wednesday @ 5:30pm - 6:30pm, Mar 23rd - Apr 27th
Cost: $99 (Optional $20 Drop-In)
Location: Dartmouth Total Fitness
N-Spire FIT with Julie Fostin

Are you in need of some fitness N-Spiration? Join Julie for this 4-week group training that will motivate you to achieve your health and wellness goals. She will challenge you with interval workouts with a variety of equipment to improve your strength and cardiovascular fitness. Enjoy working out with fellow participants to push you to the next level of fitness. The program will include a: fitness assessment, weigh-in at the beginning and end of the program along with a weekly email with fit tips and recipes. Julie will N-Spire you to believe fitness is fun! All levels of fitness are welcome. (min. 3 max. 6 participants)
Time:
Saturday @ 9am - 10am, Feb 12th - Mar 5th
Saturday @ 9am - 10am, Mar 12th - Apr 2nd
Cost: $70 (Optional $20 Drop-In)
Location: Dartmouth Total Fitness
Functional Body Building with James Simmons

Join this fun, functional 8-week group training that will get you built not burnt. Learn new exercises, mobility work, and how to use tempo in your training. Look good and move well with a variety of movement patterns in a progressive way so you can see the difference each week. (3 min. 6 max.)
Time:
Tuesday @ 5pm - 6pm, Mar 15th - May 3rd
Thursday @ 5pm - 6pm, Mar 17th - May 5th
Cost: 1x $130 2x $260 (Optional $20 Drop-In)
Location: Dartmouth Total Fitness